I THINK I'M PREGNANT
If you have missed your period and have been sexually active, it is time to take a pregnancy test. Make an appointment for a free consultation and confidential pregnancy test.

I'M CONSIDERING ABORTION
Are you pregnant and considering abortion? Read more about abortion and your other options. Each option may have immediate and long-term impacts on your life.

Once she's missed a period, everything can change fast. Learn how you can be supportive and what to do next.
PREGNANCY CENTER SERVICES
If you are facing an unplanned pregnancy, we can help you by providing free and confidential pregnancy services.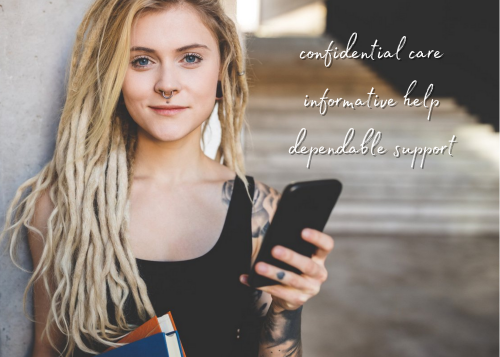 Abortion Information
Adoption Agency Referrals
Adoption Information
Maternity & Infant Supplies
Medical Referrals
Parenting Education
Post-Abortion Support
Pregnancy Options Information
Pregnancy Tests
STD/STI Information
Support for Men
YOU'VE GOT THIS. WE'VE GOT YOUR BACK.
SCHEDULE YOUR COST-FREE APPOINTMENT.
HOURS
Tuesday - Thursday: 2pm to 6pm